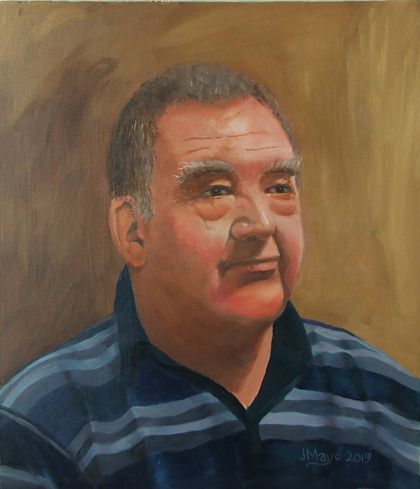 Four years at Luton School of Art where I trained as a Graphic Designer and Illustrator (pre-technology, on an actual drawing board!) I had a successful design practice for over thirty years.
I now work mainly with oils and acrylic paints. My subject matter is predominately landscapes, scenes from in and around Carmarthenshire, Pembrokeshire and Ceredigion.

I don't paint in a formulaic or predictable overly decorative manner; my work tends to be illustrative rather than painterly - "Paint what you see not what you think you see" a principle I try to adhere to.

I live and paint in Llandeilo, Carmarthenshire.
Thanks for looking, John Mayo (Artist).